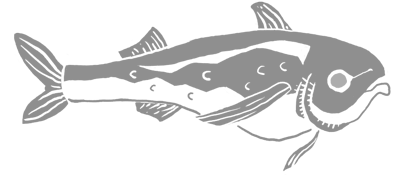 Space Fish: 1st Revision
Greetings Fellow SPAZ Enthusiasts,
The first revision of Space Fish is accessible above. There is a short list of changes included within the mod below.
An image indicative of the stylistic inclination: | Click to toggle: +
Changes, in no particular order: | Click to toggle: +

For the most part, I have left the gameplay alone.

The most obvious change: I've replaced a lot of graphics: character portraits, GUI elements, a few ships.
I haven't gotten them all yet, and there are some that aren't replaceable, either. (some of the buttons aren't cooperative.)

galaxy star level cap is now 90, rather than 70.

galaxy's star limit low end has been reduced to 100 stars.

revised colormaps for different tiers of equipment:
t1: green
t2: yellow
t3: orange
t4: red
t5: purple(new, presently only two test weapons- need 4 blueprints.)
boosters: blue

4 hangars, higher goon and rez caps.

7 new ships:
1 small, 2 medium, 2 large assault craft;
1 medium, 1 large mining craft.


Ah, and I used Stonechimes' excellent piece of code to get all those new ships to spawn naturally. Many thanks.
I hope that you enjoy the mess that I have made of a perfectly enjoyable game, and I look forward to your thoughtful critique.
rev 1 released 032513